Website, Search Engine Optimization, Email Marketing, and Social Media are the building blocks of a strong digital marketing campaign. Digital marketing is a critical component for your businesses in today's economic landscape. A staggering number, (maybe everyone!) of individuals use the Internet to guide their purchasing decisions. With the continued advance of technology both the internet and devices, it is now more important than ever for you to establish an online presence. Digital marketing is the overall work or process of establishing that presence.
Marketing your business online can seem intimidating. Maybe you think that maybe you do not. Maybe you are one of the many business owners that have no idea where to begin. Here is some important information that will help you succeed at getting in step with digital marketing.
Digital Marketing Overview
If you have a business, you probably already understand what marketing is. It can be simply defined as the methods you use to promote your business and reach customers. It is a process of testing and measuring and using what works to generate leads and sales for your business. Digital marketing has precisely the same goals, but these goals are accomplished by creating a strong online presence.
It is true that our shopping habits have changed. This is largely due to the presence of mobile devices that allow shoppers instant access to the Internet wherever they are. A person who needs new tires can search for providers from the coffee shop parking lot in their local city. Then they can compare prices and choose the cheapest or best option. Depending on the situation it may be the closest option.
What is Digital Marketing?
The term digital marketing is a catch-all for your online marketing efforts. Digital marketing includes everything from Pay Per Click advertising to the creation of a Facebook business page. What you must understand is that digital marketing is a necessary practice. The failure to market your business online will place you far behind your competitors. Maybe your digital marketing strategy needs some work.
The most successful businesses leverage multiple digital marketing channels and strategies. Marketing efforts conducted online are know as digital marketing. Your website is just the beginning. You can also combine digital marketing with social networks like Facebook and Twitter, create blogs that engage shoppers and provide helpful information, and create email newsletters that encourage customers to buy often. Like traditional marketing, with digital marketing you still have to go where the customers are in order to succeed.
Social Media Marketing
One of the first things many people think of when they think of digital marketing is social media. Social platforms like Facebook and Instagram have become a cultural phenomenon. These networks may have been conceived as a fun way for individuals to socialize, but they now serve a far greater purpose. Social networks allow you to communicate with a mass audience in real time. They are perfect channels for digital marketing.
You can advertise your business, its services and products to literally thousands of customers multiple times a day. In many cases, digital marketing with social platforms costs nothing but the time invested in making a post. Facebook pages for businesses can be created for free. Twitter accounts for a business cost nothing to set up. Social media marketing offers a lot of potential for your business. There are, however, some keys to getting it right.
A quick overview.
A lot of people don't know where to start – with social media marketing you must have a plan. Throwing up a business Facebook page and making a few random posts won't get the job done. The most important thing to consider is your target audience. Who are you trying to reach?
In all cases, you want to inform and provide valuable content to your audience. Your audience should be able to use and or implement some of your content to improve their lives or business. The biggest mistake made by businesses on social media is turning every post into a sales pitch. Customers want to be engaged by the brands they are following. They want entertaining stories. If your business sells hiking gear, make posts about great hiking locations. Don't try to sell a pair of hiking boots with every post. Followers on Facebook and Twitter are called followers for a reason. They follow your business because it establishes itself as a reliable source of content.
Be Social
Another important aspect of this form of digital marketing is creating a connection with your customers. Before the Internet, customers valued a business where they were recognized by name. It's the same in the digital world. When you interact with customers online, they feel important. They believe that their patronage means something to you.
Here are a few of the best ways to market with social platforms:
Use the platform to build a brand identity. Your social pages should define the image of your company.
Promote other content. You can use social networks to drive traffic to your main website. How to set up a Google My Business Page.
Demonstrate consistency and reliability. Being active on your social account preserves the bond between retailer and customer.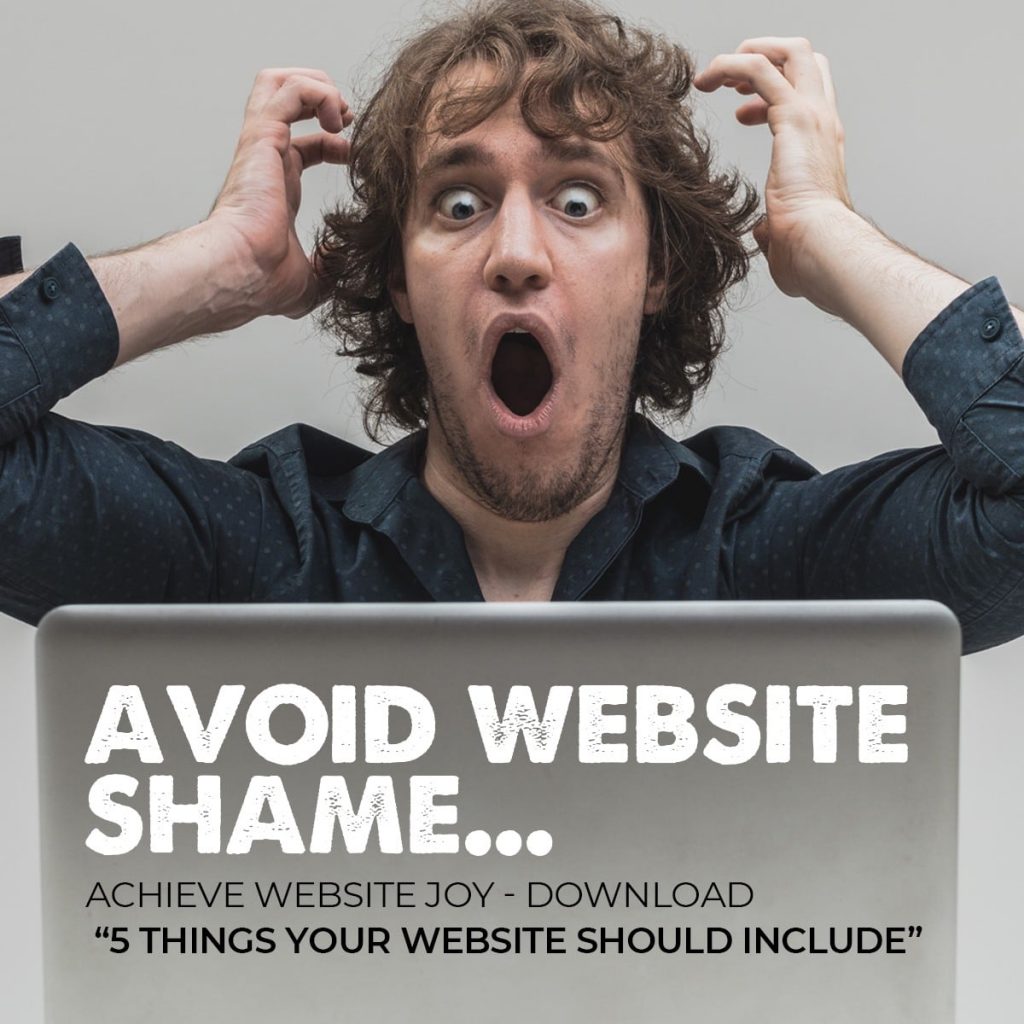 Blogging
Blogging for your business is important. It is one of the best methods of digital marketing. The Internet itself is rooted in access to information. People regularly return to their favorite websites when they need information about a product or service. Adding a blog to your website provides value that helps to establish you as an authority in your field. Creating your first blog can be intimidating but starting a blog but it is well worth it.
Let's say that your business markets pet supplies, writing articles on the subject of pet care can drive a lot of traffic to your website. You will please both new and returning customers by offering information that they need as pet owners. At the same time, your reputation as an authority on pet supplies will increase.
How important is an authority in digital marketing?
Authority is important enough that Google makes it a primary element of their website ranking algorithm. Sites that have established authority with valuable content, back links from other authority sites, and the age of their domain typically achieve the highest search rankings in Google.
Blogging helps to build authority with your customers and with search engines. Blogging may sound simple. The truth is that while creating a blog is easy, filling it with valuable content takes some time and effort. Your authority will not improve if your blog is just a rehash of information that has been presented a thousand times. What you really want to do is create a new conversation or contribute something new to an existing one.
Email Marketing
There was a time when marketing with email was the primary digital marketing strategy. It's value may have dropped a little today, but email marketing is still important. The best thing about using email to market is that it lends itself to audience targeting like few other strategies.
Email marketing has its own unique set of protocols that are quite different from other digital marketing efforts. You must become familiar with these rules and in a lot of cases laws. A failure to follow them can create huge problems for your business.
Things to know.
Create an email offer, send it out, make sales, and repeat.
The first thing to know about effective email marketing is that it is a permission-only endeavour. The individuals who receive your emails must opt-in to do so. They must also be given an opportunity to opt-out if they no longer wish to receive emails from you. If you proceed without following these rules, You will receive spam complaints. A large number of spam complaints can get you banned by your email provider or web host if you are using a hosted email server.
The best way to get individuals to opt-in to an email list is by offering something in return. Many businesses will use a free e-book to attract subscribers. Let's say that your business sells supplies for koi ponds. You could offer a free e-book that details care tips for koi fish. An entertaining monthly newsletter is another way to gain subscribers.
Offer Value
The key to digital marketing is to offer something of value and it is no different with email marketing. Avoid the mistake of making every email a sales pitch. Your emails should primarily be geared toward engagement and building your brand. You want to provide information that will encourage visitors to visit your website. The occasional flash sale or promotion can be very effective, but first you have to lay the groundwork. Establish yourself as an ethical brand that has a concern for its customers' needs.
Don't Spam
Some ISPs and email providers like Google and Yahoo will mark emails from businesses as spam. These emails go to an individual's spam folder where they are often lost for good. You should seek to have your customers add you to their address book to guarantee delivery of your emails.
If you send to much people will unsubscribe. To many emails is the number one reason people unsubscribe from an email list. You don't need to be sending emails every day. A good email marketing campaign involves a lot of planning and preparation. Many marketers have had great success creating a campaign that ranges over several weeks. The culmination of the campaign is a call-to-action for a product or service.
List Segmentation
Once you have successfully completed a few campaigns, that's when things get interesting. Your data for targeting will begin to grow. Many email marketing companies like MailChimp and Constant Contact will provide you with a whole host of tools for segmenting. You will be able to determine which days of the week are best for sending emails, which hours work best, and even the demographics of your list. You can create multiple lists, as well. One list can include those who have purchased products in a certain category. Another can include men, another women. The possibilities are endless.
Here is a quick list of best email marketing golden rules:
Use an opt-in method to build your email list
Don't send too many emails
Provide lots of information and only a few sales pitches
Use targeting to improve the ROI of your list
Search Engine Optimization
Here is one of the most important truths of digital marketing: a website that no one can find is worthless. Write that down, ingrain it in your memory. Customers find your business online because of something called search engine optimization (SEO), or "getting to the top of Google".
Keywords are used to search for information on the Internet. That keyword can be the name of a product, a location, or a service or a combination of all three. These are a few things you might type into the Google search bar if you wanted to find a website selling cheap drones:
"Affordable drones"
"Drones under fifty dollars"
"Drones for sale in Windsor"
Any of those searches will return a list of websites that Google thinks are useful. The websites that are nearest the top of the search rankings get the most traffic. Period. End of story. Your business needs to rank high for carefully chosen keywords.
Effective search engine optimization can be difficult for beginners. It is time consuming and tedious. The best firms in the country that specialize in SEO have spent many years perfecting their methods. They know what strategies are working best at any given moment in time. If you are trying to manage search engine optimization on your own, the process can take a long time and a lot of trial and error. This is one area where hiring an SEO professional makes financial sense.
Things to Know
If you are determined to attempt SEO yourself, there are a few basic things you should know. First and foremost is to understand that search engines exist to provide answers. People using those search engines are looking for information. Those websites that provide useful information build what is called authority. As the authority of a website increases, so does its search ranking.
Secondly, the use of keywords on your website has to make sense. There was a time when stuffing a page full of keywords was an effective strategy. This is not the case anymore. Keyword usage has become proportionately less important than other search engine optimization techniques.
Building links to and from other authority websites in your industry helps with search engine optimization. Once again, it is best to think quality over quantity for backlinks. The links you build should involve websites that have a good reputation. Links to a spammy website will only damage your own reputation.
Entire books ave been written on the subject of SEO. It is its own discipline. At the very least, talk to others who have optimized their own websites successfully. This will give you some idea of what the process involves before you begin.
Pay Per Click
Pay Per Click advertising can be one of the most cost-effective methods of digital marketing when done properly. Especially when getting started. You are essentially buying web visitors with this method, but you only pay when your advertising earns a click to your website. Search engines like Google offer you the opportunity to place ads and bid on how much you are willing to pay for a click. Facebook and other social platforms also have similar programs.
The ads at the top of Google are known as PPC ads. Those ads are obtained by businesses who bid to have them displayed. Some keywords require a larger bid than others. Some can be purchased for as low as $0.05 per click. Once you have stated what you are willing to pay for each click your ad receives, your ad will go into rotation with others. It will be shown by Google to hundreds or even thousands of web visitors.
Things to Know
There are many aspects that contribute to a strong Pay Per Click campaign. The first is research. You must target keywords that are getting a lot of searches, but you also need to be specific. Specific keywords will yield lower bids and a higher return on investment. For example, bidding on the term "pet beds" will probably require a higher price per click. A bid on "beds for dogs under 20 lbs" will be a more reasonable price. It will also provides better targeting if you are selling dog beds for small breeds.
One of the main providers of Pay Per Click services is Google. They offer the service through Google AdWords. Let's be clear, Google enforces strict rules for advertisers. Break them and you are out. Trust us when we say that getting banned by Google AdWords is a very bad thing. So, before you begin to use the service you need to study the terms and conditions.
AdWords is basically an auction site for keywords. You will execute a search on the keyword you would like to bid on. The search will return an estimate of how much it will cost you per click to have your ad displayed on the Google platform. You will make your bid, the ad will go into rotation, and you'll get clicks.
Research Keywords.
You're going to be paying for a lot of clicks that don't result in sales. This is especially true if you haven't planned your campaign. There is no way around strong keyword research for your PPC campaign. It is time consuming but it will pay rewards if you are diligent. Here are some important things to remember about the keywords you want to bid on in a PPC campaign:
Keywords must be relevant. Don't bid on "sofas" when you are trying to market "leather sofas." Be specific.
You should include a long list of keywords. You need to use a tool like SEMrush to determine variations of the keyword you want to target.
Evolve. You should be constantly refining your campaign and tweaking it for better results.

Website Design and Web Development
Many individuals trying to market a business online have the idea that they can create their own website design. In almost every case, they are wrong. Web development involves multiple elements. Layouts must be chosen. Colour schemes must be selected. Shopping carts and payment gateways must be configured. For those with no previous experience, web development can be overwhelming.
Thankfully, there are some platforms out there which simplify website design. One of the most popular is WordPress. Many businesses power their website using the WordPress CMS. It has a simple interface that lets you make edits to pre-made themes. You can then dress up the theme with plug-ins and other elements. Many business owners have had tremendous success with this platform.
No matter how you decide to proceed, with a DIY option or your working with a professional, understand that a website for your business is a must. You cannot ignore this fact. Your website is the online identity of your business, your virtual storefront. Your website design determines the trustworthiness of your business.
Website Design Considerations
Domain.
When thinking about website design and web development, there are a few things to consider before starting. The first of these is securing a domain name for your business. A domain name is the address customers type into the address bar of their web browser to reach your site — www.yoursite.com. You will need to purchase a domain through a domain name seller for a set fee, usually between $12-$15 for one year. You will then have to renew that payment each year to retain ownership of the domain.
Hosting
Once you have purchased your domain, the next step is to obtain web hosting. A web host rents you space on their server. This is where your website will "live" on the Internet. Access to the server will be provided for the purpose of uploading your website design files. It is possible to obtain web hosting for less than $10 per month, but you get what you pay for. Some inexpensive plans will severely limit the bandwidth and storage space you receive. Make sure that the plan you choose is going to meet your needs. See our website hosting guide.
If you are going to be selling products on your website, a secure socket layer or SSL is a must. This is a form of encryption for your website. To protect the personal data collected on your website an SSL uses encrypted hashes. To keep customer information from being revealed to hackers and data thieves an SSL is a benefit.
Digital Marketing Conclusion
It would take thousands of pages to fully explain all of the nuances of digital marketing, and we are constantly learning new things. The digital landscape changes constantly as well, new social media platforms, different Google algorithms and other digital changes make it a new learning experience every day.
Hopefully from this article, you have a gained basic understanding that will prompt you to do further research. You should also begin developing your own digital marketing plan for your business. Consider every element that we have mentioned. Begin with web development and work your way through to PPC advertising and blogging. Realize that digital marketing is vital to the long-term success of your business.