Email marketing is one of the most effective techniques available for a digital marketing campaign. Even though it does not get all of the attention, it is one of the most reliable strategies you can implement. Your digital marketing should be used with an email automation campaign for a more effective overall marketing effort.
If you are looking to build a truly robust online platform, then email marketing and automation should be on your digital marketing list. Here's everything that you need to know about email marketing and how to implement it into your business.
What is email automation?
When it comes to email automation it is a bit different than sending an email. Email gives you the ability to send communications to people one at a time. You can automate emails to send to multiple addresses as a campaign, without violating the spam laws. The major advantage of automation, is the ability to set up an automatic email campaign with personalized communications to individuals when a certain trigger is fulfilled.
The Trigger
Automation works on the trigger and action system. Because this system is so easy, you are only limited by your logical creativity.
The trigger is the action taken by the customer or web user causing them to receive an email. This trigger may be different depending on the type of campaign that you are running. For instance, you might send an automated email when a prospect visits your website but does not purchase. You may send a different email for a prospect who downloads a specific white paper on a landing page. This person may have hit your landing page but not gone through with a sale. You can send a different email for each action taken or not taken on your website.
The beauty of automation is that you only have to set it up once. Every time the trigger is "pulled" by a new prospect, the email is automatically sent to that person. You do not have to do anything to make sure the email gets sent – everything is done automatically. From here on out, your email marketing becomes automated. You now have the time and resources to spend on parts of your business that get the work done.
Bulk Emails
Automation is necessary when it comes to bulk email. If you are running a limited time promotion and have a list of emails bulk email sending is the solution for getting the word out efficiently. It is a waste of time to try typing out each individual email for every customer you interact with. This is not just time-consuming – it is literally impossible. It becomes even less of a possibility if your email list is growing.
By sending bulk emails through an automated system, you are better positioned to avoid being penalized by spam laws. With automated systems like MailChimp, Constant Contact or our system SharpSpring is that they are developed to send bulk emails within the rules. These rules include double opt in and offer the email recipient the option to unsubscribe.
Why should you use email marketing at all?
You may think were crazy for emphasizing the importance of email marketing and the importance of automation. You may wonder "why bother?" or "who wants to read my emails?". If your email content is valuable, people will open it, read it and take action. We know it works. Email is one of the most reliable digital marketing techniques. Check out these email marketing stats from WordStream
Consumers who purchase products through email spend 138% more than those that don't receive email offers.
Email subscribers are 3x more likely to share content on social media than leads who came through another channel, according to QuickSprout.
80% of retail professionals indicate that email marketing is their greatest driver of customer retention (the next closest channel? Social media, identified by just 44% of those same professionals).
New marketing techniques come and go. Email will remain from now until people stop doing business on the Internet.
Why Automation?
There are many reasons to use automation in your email marketing campaign rather than trying to complete everything manually. First of all, there is no way that you will ever have the time to send out manual emails to all of your customers. You might be surprised at the number of businesses that try to send out mass emails from their standard email client. The process is tedious; break your list into groups of 50; send the email; a bunch get sent back; your email gets flagged as spam, all of the email addresses are visible to all recipients and customers get upset. This habit starts when a business is small and continues as it and its email list grows. It is always good to start good habits at the beginning of a process so that you don't waste time redefining itself as a grows.
Save $$
Automation is a cost saver. In order to build and maintain a profitable business, you need to reduce your supply side as much as possible. You do this first by reducing your labor costs. Automation keeps you from having to hire new people in order to expand your outreach efforts. You can also save costs on customer service by automated follow-ups. An important and expensive part of your marketing process will become much less expensive – the people in the middle of the sales funnel can be touched without a need for an entire sales team.
Its Personal
Another advantage of email automation is the ability to personalize your communications. You reduce the amount of human error that can plague a personalized campaign. Automation ensures that your email campaign is directed at the right person at the right time. Once you have your customer database segmented into lists, you no longer have to worry about putting a particular customer in the wrong pile.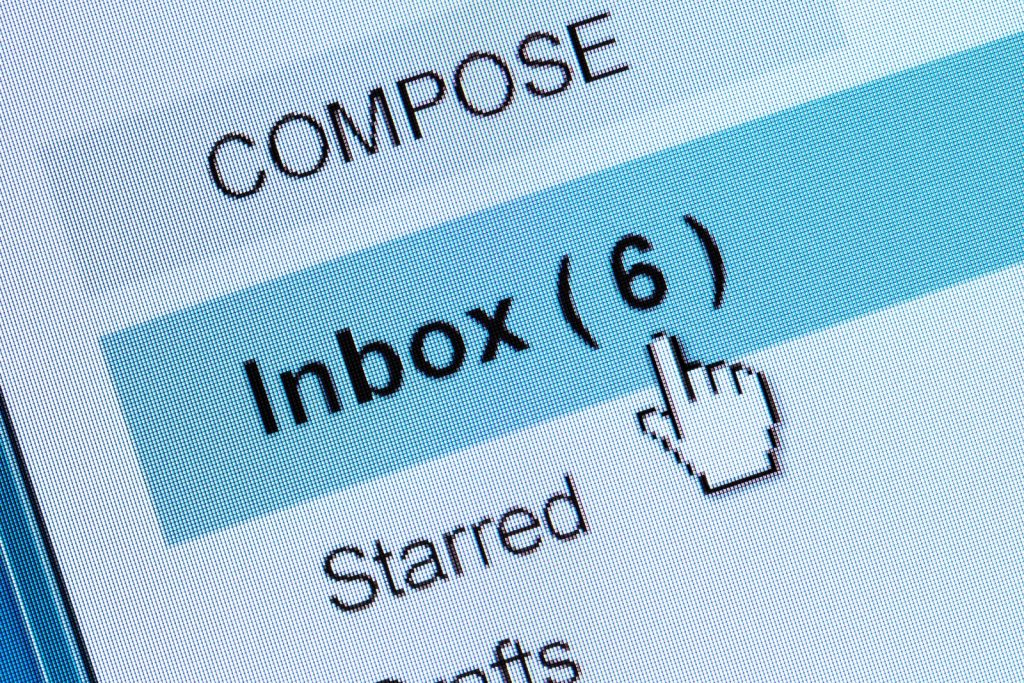 Get Started with Email Marketing and Automation
If you are going to implement an email marketing campaign, then you need to set up a system to handle it properly. Here is what you need to know about how to set up an automated email marketing campaign.
In order to work best with automation, email lists should be generated organically, never purchased. You want to have an email list of opt in prospects who know who you are and are looking forward to receiving communications from you. If you are doing business in Canada or in the European Union, you may also face additional scrutiny from spam laws. Individuals who are not specifically opting into your email may also simply block you, ensuring that no future communications from your company will ever reach them.
Therefore, the first step towards a good email marketing campaign is to create a great opt in form and call to action that will entice your customers.
What makes a good opt in form?
A good opt in form gets to the point quickly and does not waste time with a lot of extra language. You are not trying to get every piece of information about your customer in this one communication. It is simply supposed to be an introduction to your customer. The central piece of information that you want is obviously the email. However, you should also get some additional information so that you can better personalize future emails. Asking for things such as name and business title can help. For example if a CEO fills out your form the language will be different than if a human resource manager fills out your form. Most automated email systems allow for custom forms fields. After you have created your opt in form, you will need an email marketing service (listed above).
If your opt in form is on your website landing page, then you will be able to automate that process as well. Providing a lead magnet is an effective way to ensure that your customers will fill out the form. You can set up your automation based upon a certain trigger.
Growing Your Email Marketing List
Once you have your opt in form for your email automation list, you need a strategy to grow that list. Remember that you are not using third-party lists that you purchase, nor are you adding everyone who you come into contact with. Only people who specifically opt in using your form or agree to be added to your email list. This will be the basis upon which your growth strategy should be founded.
Lead Magnet
The aspect of your marketing that attracts people to your opt in page is known as a "lead magnet. (how do I use a lead magnet). Just like a magnet, your valuable information will attract your prospect. In most cases, your lead magnet will be a free giveaway that you will exchange for the information you ask for in the opt in form. Lead magnets do not have to be expensive to create, and you can also automate the process of giving away the magnet in exchange for the information. Many savvy companies write an e-book that is relevant to their target market. They deliver the e-book automatically upon receipt of the completed opt in form.
Other examples of lead magnets include a consultation with one of your experts, a coupon for one of your products, a quiz that is relevant to your prospect, a webinar, a case study or a white paper, or a cheat sheet of resources that your prospect may be interested in.
A Good Lead Magnet
A good lead magnet has a few characteristics that are the same for every industry. First, a lead magnet should be easily digestible. Not only does this save your company time in producing it, but it also makes the lead magnet much easier to read. Secondly, lead magnets are usually action driven products. They are providing your prospects useful information that can be used immediately. Lead magnets create immediate improvement in the lives of your prospects. Relevance is also very important. You need to create your lead magnet around things that are useful to your target audience. Be very specific when you do this. Even something free will not keep your prospects on the hook for very long if it is not useful and relevant to them immediately.
Opt In Form
Your opt in form must be compelling as well. You need a headline that entices your prospects and describes the number one benefit of your lead magnet to your audience. Having a helpful description that is brief and clear will also help your customers recognize value. If you can incorporate well designed visuals, this is key to trust. These visuals should be surrounded by an incredibly easy form to fill out and a subscribe button that is colorful enough for a kindergartner to want to click on.
The best places to put an opt in form include, blog posts, the header on your site, sidebar, on the contact page or a timed lightbox pop-up. Every industry differs in how to properly use an opt in form. Experiment with different locations to compare conversion rates of each location.
Email List Segmentation
Here are the some list segmenting tips to help you organize your email list.
Segmenting your email list is an important step in creating a good automation strategy. In order to personalize your automation, you need to separate your customers into groups of like-minded individuals. For example, all CEO's in one segment or all people who like the colour orange in a segment. You do not want to send the same email to you your first time prospects as to your loyal customers.
Proper segmentation improves the open rate of your emails and will improve your click through rates as well. Additionally, your unsubscribe rates will be lower. In order to use this technique effectively, you should understand the concept of the buyer's profile. The buyer's profile is a simple explanation of the customer types that you attract to your business.
Auto Responder
Once you have segmented your audience properly, then you can send out auto responders. This is one of the most effective techniques in all of automation. This is a series of emails that are triggered when certain conditions are met. Effective uses of auto responders are drip campaigns, lead nurturing and finalizing sales. When you have separated your audience into segments, you will be able to produce text more easily.
Consider segmenting your audience based on the open rate of your emails, their geographic location, their interests, their marketing preferences, new subscribers versus old subscribers, and certain behavioral markers. For instance, prospects that abandoned their shopping cart at the end of the process should receive a different email from everyone else on your list. Another way to differentiate between customers is to have more than one lead magnet. You can send different email marketing based on the lead magnet that your segmented audience chooses.

Getting the Open
Governments around the world are doing their best to keep citizens from receiving spam emails. Email clients are also closing ranks and causing many automated email infrastructures to shut down. You need to be sure that you are using the latest strategies to get your email opened; otherwise, all of your efforts to automate the process will be wasted.
Spam
Your first hurdle is the spam filter. If your email is getting sent to the spam folder of your subscriber base, then you are doing yourself very little good. Sometimes this may be a mistake. Many people set their email preferences to deliver new addresses to the spam folder automatically. You should not feel bad about telling your audience to check their spam folder. However, the best tactic for this hurdle is to obtain opt in permission from your audience at the very start of the process.
You should also make sure that you are sending your automated emails from a good IP address. Make sure that your IP address has not been tainted by previous businesses. Additionally, make sure that your emails are coming through a verified domain.
Code
Your template code should be clean. One way to do this is to use merge tags so that you can personalize the recipient field within your email client. The language that you use is also incredibly important. If a phrase sounds like too much of an infomercial sales pitch, then you should not use it. For instance, the overuse of the word "free," "clearance," "cash," "discount" and even "buy" may trigger spam filters. It is always best to err on the side of caution when it comes to the language that is in your emails. Instruct your automation program to keep these words away from your client base.
Other Tips for a Great Email Marketing Campaign
Be Honest
No matter how many people your automated campaign may reach, you should never use any bait and switch tactics. Your subject line should detail exactly what your email is going to talk about.
Be Transparent
Never try to hide your location when you send out an email. You are doing business above board, and everything that you do should reflect this. Also, spam filters will go haywire if they cannot locate your IP on a map. Stay away from virtual private networks unless you absolutely have to use them for security purposes. If you must use a VPN, use a high quality VPN with a unique signature verified by email client spam filters and other security measures.
Opt Out Options
Allowing your customers to easily opt out of your email campaign is a great way to build trust. If people see that you are providing options, they are much more likely to give you a chance. You are demonstrating confidence in your business when you give people a way out and provide an opportunity for them to leave.
Be Aware
You should also look to remove subscribers that are inactive from your list. This will help your automation program deliver the best results for you. It will also keep your email signature from triggering spam filters in certain email clients. Make sure that you keep up with your customer base so that you will always be the first to know if they change email addresses. You can also automate these updates within good automation programs, so do not worry about customers who move. This is what they do – all that you really need to be able to do is keep up.
Email marketing is a very effective tool in your digital marketing tool box. Automation and planning should be incorporated in your Email Marketing. This will aid in keeping you from going crazy and provide stepping stones for email marketing success. If you are interested in setting up an email marketing campaign give us a call we would be happy to help.