Initiating digital marketing for your business without first developing a plan or strategy could fail if you don't consider all the factors involved. Factors like: sales goals, budget, the right medium to communicate to your ideal customers and your competition online.
When it comes to digital marketing, it's crucial to get it right because it may significantly impact the company's overall success. It would be upsetting to get far down one road, only to find it is the not the right avenue to more sales.
On the other hand, with a little help from Cowlick Studios… Your ideal digital marketing strategy can be discovered and implemented with a well-defined plan and roadmap. We can work with you to plan, schedule, execute and integrate your digital marketing for more influence over your current market share of  the industry.
Why Is It Essential To Have A Digital Marketing Plan?
You'll reach more of your clients. Analytics alone won't help you understand your customers. You must use additional online feedback loops to find and fix weak points in communication.
Avoid wasting time and resources. Several departments within a marketing organization occasionally buy separate tools or hire distinct firms to carry out similar marketing activities. Such expensive fragmented approaches can be avoided with a holistic digital marketing from a single agency.
It starts with Brand Standards and a clear message. Cowlick Studios relies on the Story Brand framework, and expert brand design to ensure all your employees are empowered to communicate your Brand's message clearly and consistently through time so that it catches on.
Components of a Digital Marketing Plan
No matter if you work with a digital marketing agency, or work with your own marketing team, you must ensure that everything is on point, when you develop your company's digital marketing strategy. After you have an idea of the tactics, online marketing channels and message you would like to use (the strategy) for your marketing, you can implement your implementation plan using online tools like Monday or Asana.
I use a simple formula to ensure all digital marketing plans are successful:
Strategy + Planning + Consistency = Success
Content Marketing
Today's consumers are empowered to look for high-quality digital content and online interactions that help them make better, consumer decisions. Without quality content, there would be no incentive to visit a company's website.
There is no getting ahead online if your content doesn't speak directly to your target audience. If your website doesn't provide the correct information, even if your business manages to attract the interest of an interested potential customer, through good looking design, or website traffic tricks, you won't be able to convert them to customers if you have poor sales copy.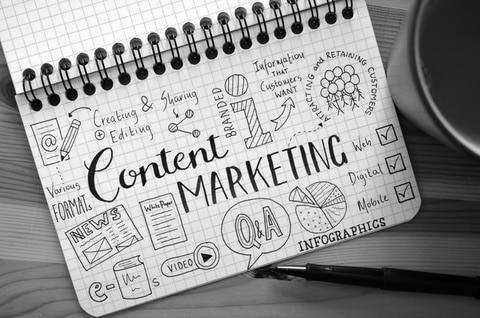 One of the best ways to increase your leads is to consistently create new content on your website's blog, this will in turn increase traffic to the website and build your customer base.
Email Marketing
Sending individualized messages specific to clients' current interests through email marketing is a successful strategy. It is widespread among e-commerce companies as a means of retaining customers, especially for cart abandonment.
In email marketing, you obtain a website visitor's email address (usually through a lead magnet) to contact them later. This follow-up could take many forms, such as offering users valuable content, or a discount on a particular good or service.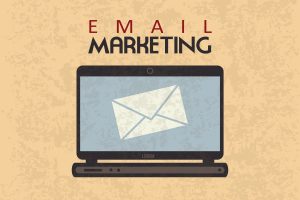 The important part is that you communicate with potential and past customers on a regular basis so your are top of mind, the popular email service got it right when they named their company: "Constant Contact".
PPC Advertising
Search engines that display content naturally in response to online searches in Google is called "The Organic Listings". Usually these are a set of 10 blue links (per page), that offer answers to what you just Googled. However, because of growing competition and the immense amounts of web pages indexed in Google (one search could bring up something like a million or even a billion results). Google has decided to monetize the search engine as well, and one approach for your marketing strategy is pay-per-click advertising, or simply paid search.
This is a type of online auction where you "Bid on Keywords" and bypass all of the organic listings for top placement above all other search results! This generates a TON of advertising dollars for Google and they collect the search data from user queries.
This all sound really good at first, but just one particular keyword or search phrase, advertisers can pay anywhere from $3-$24 per click! Somehow things just got less exciting, you really have to take a look at your cost per sale and see if you have the margins to do this type of advertising by pulling the Cost-Per-Click data on your keywords. Google also clearly marks and highlights the paid ads of those who bid on a keyword vs. the blue links that are part of the organic search results.
Mobile Marketing
Mobile devices give small business owners access to a larger audience and its a smart way to communicate. Why? as far as devices, smartphones are almost always with us! As more companies record their customers mobile phone numbers, they can start to utilize SMS marketing to promote their goods and services.
Another factor is the surge in popularity of mobile web usage. It makes use of a user's location data from a mobile device to help with local listings, like "fire oven pizza near me". Users who search for a product or service are shown a list of nearby local options so you must pay attention to your Local SEO strategy.
Reputation Marketing
Before making a purchase, more than 90% of people claim to have read at least one review. Online reviews can be a valuable tool for turning a potential consumer into a paying one. Even Google itself has integrated trust factors into its algorithm to ensure it only delivers the best search results.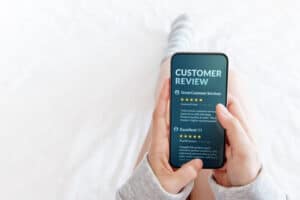 Potential customers are more likely to feel secure in their choice when they see many positive reviews online vs. when they see a lot of negative ones. The main goal of reputation management is to assist you in obtaining and promoting a great image online by controlling the narrative around your company.
Social Media Marketing
Social media has undeniably altered marketing communication. You can use platforms like Facebook and Instagram to market your brand in more ways than one. Be sure that you are very selective and do some research on which platforms would be best for your specific needs. Mainly, which platforms are your ideal customer on? Are their any other groups or forums that you can find to communicate to your audience?
They also enable public and private communication between you and your audience with the use of direct messages. There has been a recent explosion of account based marketing on LinkedIn and Facebook where you target the right prospect and sent them direct messages with your sales pitch. With the appropriate techniques, your social media strategy can assist you in building vital client relationships and establishing your brand's credibility to achieve more sales.
Video Marketing
Statistics show that 54% of consumers prefer videos over other forms of brand communication. This indicates that you should consider video marketing if you want your company to become well-known.
It enables businesses to offer behind-the-scenes information, step-by-step instructions, product or service demonstrations, live events, and announcements. YouTube is an excellent example of a frequently used platform to share and advertise goods and services.
Search Engine Optimization
Search engine optimization (SEO) refers to many technical improvements to your website meant to increase your keyword rankings online and is the cornerstone of effective digital marketing. Remember what we mentioned about PPC advertising earlier? Keywords cost money in Google Adwords, well you can reclaim a lot of that marketing spend by investing in your own keyword rankings.
With a great SEO strategy you can target the same keywords and increase your website's traffic by creating more content around your service or product keywords. Search engine optimization often takes more time (usually 2-3 months) for results to really be steady in Google, but after you have a solid keyword base ranking in the SERP's you will have a greater Return on Investment compared to going the Google Adwords route.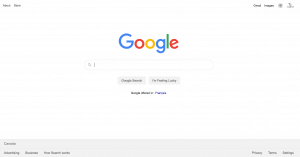 With out a SEO expert planning your digital strategy, most visitors won't ever find even the best-designed website if it doesn't appear on the first page of Google. Be at the Top means everything, as more qualified leads will contact your company when searching online,  but only if your website appears at the top of search engine results pages.
Web Analytics & Reporting

Analytics is a crucial component of digital marketing. With analytics, you may keep track of data, obtain insightful customer knowledge, and compare it to your marketing goals. This enables you to monitor the development of your digital marketing strategy and enhance your business ROI. There are even tools to spy on your competitors and see what digital marketing strategy or even keywords they are using to get traffic, leads and sales through their website.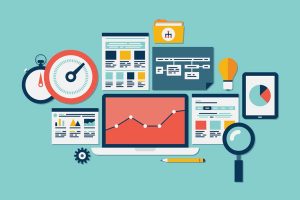 This has given birth to the term, "Data-Driven Marketing" and has created a tremendous shift towards a digital first marketing plan. The primary tool marketers need to utilize to study the data that gives them an instant state of the health of their website is Google Analytics and its free!
How to Create a Complete Digital Marketing Plan?
This step-by-step guide will help you create a thorough digital marketing plan, Here are six main steps for you to follow:

Outline your Brand
Creating your brand is the first step in making your digital marketing strategy successful. Knowing your brand standards, brand guide and messaging inside and out will help you sell it to your audience. We can help you find and describe what makes your company unique against your competitors.
Knowing what makes your company distinctive can help you advertise that to customers. To provide your audience with a better understanding of your brand, you should create your "unique selling proposition" (USPs) to promote your strategic advantage online.
Define your Audience
Your advertising budget is used as effectively as possible by targeting specific demographics AKA your target market. Naturally, this brings us to the most challenging component of audience targeting: precisely defining your ideal customers and where they hang out online.
Starting with market analysis and some audience persona research tools, we can help you find your market online. Determine whether your market is mature or emerging before taking any action, or spending on a marketing campaign that won't work well. Once you've determined your target market, consider the type of customers you want, as you can also ensure you are getting high quality leads by vetting them in the process. Just start with a broad concept of your ideal client, then use data points to define your target market further.
It is also very helpful to have different forms of marketing collateral for each stage of the customer journey, in this way you can really employ marketing automation, with triggered emails, and customer segments to ensure a closed-looped sales cycle.
Establish your Goals
You can create realistic goals and build out your marketing plan in order of highest priority. Imagine if your internal analysis showed that your brand is strong at attracting leads but weak at converting them. Improving the company's sale closing rate should be one of your top priorities.
Choose the Right Digital Marketing Strategy for Your Business
What will you do to accomplish your business objectives once you've defined them? In digital marketing, personalization is becoming more and more significant. As a result, bear the following things in mind when developing your strategy for carrying out your plan:
Dividing up your intended market: Know who you want to reach out to, what their preferences, requirements, or tastes are, where you want to satisfy their demands, etc. Create your buyer persona at this point.
Positioning: You must be clear about your value proposition and what it can achieve in order to show your client's how you can add value,  for optimal positioning in the marketplace.
Create a Budget
Your campaign's budget is an essential component and ultimately decide campaign success. Before you begin implementing your strategies, you must determine how much money you have to spend on your digital marketing campaign and which ones matter most. You can effectively allocate your funds to the services you require when you have a clear idea of both your marketing budget and what you want to achieve.
Evaluate the Results and Continue Improving

Finally, keep an eye on your marketing performance, Sales CRMs and overall Business Revenue to ensure that you have chosen the best plan and that it is working as intended. This will assist you in identifying any issues early on so you can make tactical improvements as needed.
You are now aware of the details necessary to work on and implement a good digital marketing plan. Regardless of where your company is in its current development, Cowlick Studios can help you scale your business.