Is Your Website Good Or Bad – how to tell?
Many business owners are often unsure about the effectiveness of their websites. If you have been wondering if your website is good or bad, then this post is for you! This blog will cover what makes up a good website and tell if your site fits that criteria. We will also talk about some steps to improve the design of your website to convert more customers into sales.
What makes up a good website?
Well designed and functional
Your website needs to be designed in a user-friendly way. If visitors have difficulty navigating your site, they will  leave for another business with an easier-to-navigate website. Good web design is easy to navigate.
Good web design also increases brand recognition and conversion rates. The look and feel of your website should match your business's branding. This consistency helps your site visitors know what to expect any time they interact with your business.
It has to be mobile-friendly
With more people owning smartphones, your website must show up well on these devices. Not sure if your site looks good on a smartphone, visit your site and find out. Do you have to pinch and scroll too see content? Can you find the content you want quickly? You will quickly see if there are any issues with your website and how they can be fixed.
Search engines give higher rank for sites that look good when viewed from a smartphone or tablet device. This is why it has become even more critical than ever to have a mobile-friendly website.
It needs to have clear calls-to-action
A call-to-action is a phrase or button on your website that encourages visitors to take action. There are many different types or text for calls to action. These can include, subscribing for updates, downloading a pdf, making a purchase, and more. Your calls to action must be obvious to find and clearly written.
An excellent example of a call to action would be an orange button with white words saying "Book an Appointment" or similar. The colour stands out and encourages site visitors to take action.
Easy to navigate
When people visit your website, they expect to find the products or services you are selling. If it takes too long for them to figure where that info is, they will leave. A good tip is to make sure that a straightforward menu at the top of your page links to the most common info visitors are looking for.  If a menu is not present, many visitors will assume that nothing else can be found on the website!
There should be no broken links
When people click on a link on your website, and it takes them to an error page, they may not stick around. Take the time to fix broken links so customers will not get frustrated.
Have a good load speed
If your site takes too long for pages to load, people will lose patience and leave. This can also negatively affect how high up you rank in the search engines. To speed up your site load time use images with smaller file sizes. We also use various tools to increase your site speed when we develop your site.
A good domain name
The domain of your website is what people will type into their browser to get onto your site. Make sure that you choose something memorable and short so that visitors can easily find you.
Optimized for Search Engines
It is vital to make sure that search engines can easily index your site. Search Engine Optimization helps your site appear higher in searches when people type keywords related to your business.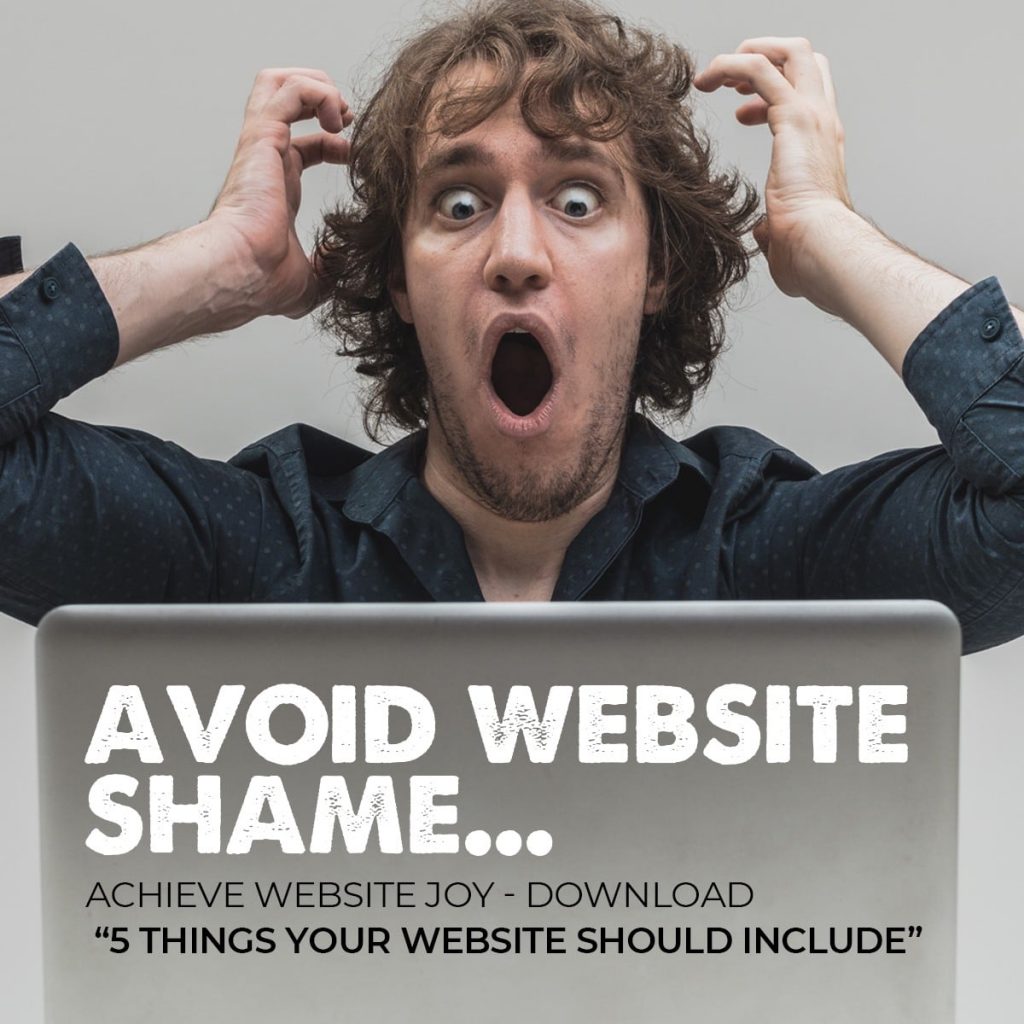 How to improve your website?
Good web design and content should help your business grow and attract more customers. If you're not getting the results that you expected, it may be time to consider hiring a professional web designer to review what's going on. After looking over everything, they will suggest how things can be made better so that people will want to stay on your site longer and potentially purchase a product or service from you.
Many different factors are involved with being found on the search engines. If one of them is not working for your business, then it may be worth hiring someone who specializes in all things SEO so they can help you rank higher and get more customers. SEO can increase your sales and make it more profitable!
On the other hand, bad web design will leave a lasting impression on customers and turn them away from your company. You can avoid this by ensuring that your website is easy to use, free of errors, and loaded with great content.
Determining the effectiveness of your website is important to see where you can improve. Tools like SmartLook or Google Analytics can help to figure out how people are using your site.
The difference between a good website and a bad website is in the details. Make sure your site looks good, is easy to navigate and easy to find. Also make sure you have the right information on the site for your site visitors. These factors will help to make your site a good website.