There's no disputing that the coronavirus has affected daily life for people and businesses all around the world. There is also no dispute that marketing online has been huge for many years. Smart companies, however, have realized that the coronavirus situation has made online marketing somewhat different. If you're a professional who is interested in online marketing that can help you amidst the coronavirus situation, then you should concentrate on the following strategies.
Stay Safe
First things first, keep yourself, your family, employee and customers safe:
Wash your hands with soap and water for at least 20 seconds
Avoid touching your faces, especially your eyes, nose, and mouth with unwashed hands
Avoid close contact with people who are sick
Stay home if you are unwell
Cover your cough or sneeze with a tissue or the inside of your elbow
Assess Your Existing Content
Smart businesses are careful about the content that they send out. The coronavirus situation is no laughing matter. It has contributed to a significant degree of fear. You as a business owner should assess any and all content that you put on the Internet. If your Facebook page has anything that may seem insensitive to our current situation, then deletion is probably the way to go. If you come across any ads that don't fit well with the current climate, then you need to say goodbye to them as well.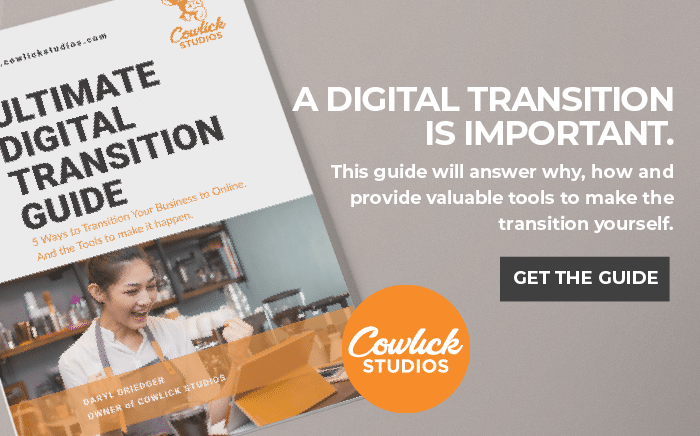 Website
Should you finally build a website? What changes can you make to your website to add value for your visitors? Should your website allows your customers to purchase your products or services online? Your website is the first impression you make on potential customers online.
Make the necessary changes to your website so that people know they can trust you. If you don't have a website now is the time to build one so people can find you online and know that you are still operating. We suggest you use a professional, just like if you have a plumbing problem or an accounting issue, you call the appropriate professional to get the job done. A professional will plan your site, use custom design and development to match your brand and have many more suggestions about how to succeed online.
Connect Differently
We like to use chat on our website and so do many other people, maybe even your website visitors. If they have a question they can quickly get an answer from you. Just be sure you have the time to manage it. Basically it works like a text but comes from your website to your phone. The goal is to be super responsive. Here are two chat apps we really like and can help you implement – Jivo Chat and Tidio Chat
E-Commerce
Many consumers are turning to online shopping for convenience and price comparison, the two main drivers of eCommerce. Consumers like online shopping because they can shop 24/7, compare prices and deals, save time, and avoid driving to the store. Online merchants are also able to provide a greater variety of products, even hard-to-find items, with everything in one place.
Setting up an e-commerce website allows you to make your products and services more convenient for customers which directly impacts sales. You might say that you have nothing to sell, what about a subscription to content or coaching or something that you can create monthly? This is a great way to make a monthly income.
Stay on Top of Your "Google My Business" Listing
Profiles on Google My Business are helpful for companies in all industries. It doesn't matter if your company is temporarily closed, you need to stay on top of your listing. Make sure that your customers can easily and quickly access details about your business, like your revised hours. It is a smart idea to include posts that discuss any adjustments that your company has made as a result of the pandemic as well. If your business is shut for a while, then you should make it clear to your audience.
Create a Google Ads Campaign
As mentioned in the above points, it's imperative that you let customers know if you are still open during this time. If you're worried that you're not getting the message across, one way to do so is by creating a Google Ads campaign. This is the best way to reach customers who intend to buy quickly.
You can also use the likes of Facebook Ads to reach your target audience on social media.
As we can expect a drop in demand for certain products and services, now is the time to use online advertising to make a push with discounts and support your sales team. Of course, depending on your product/service, you'll need to be mindful of a potential disruption to stock and delivery.
Utilize Social Media
Similar to Google My Business, use your social media channels to keep your customers up-to-date with your business. You can create posts letting customers know if you're open or not; if you're taking online orders or offering take out only, or simply if you're keeping yourself and your employees safe. Generally, just being active online is encouraged.
There are many social media platforms to choose from. It is important to understand and research which ones are best suited for your industry.
The Benefits of Social Media for your brand
• Increased brand recognition online
• Better search engine rankings (SEO)
• Increased website traffic through back linking and other strategies
• Target your audience more effectively
• Increase loyalty and grow relationships with your clients
Blogging
Blogging is important for your business as a way to reach your customers and provide content for search engines. Blogging is an effective way to provide valuable information to customers and set your business up as an expert in your industry. So why you should write a blog for your business as part of your digital marketing. You might be thinking you don't have time, don't know how or don't have content that is valuable. Blogs help to position you as a thought leader in your industry. Writing
consistently not only provides information to your customers, it provides great content for Google.
Content for your website is important and you have a lot more knowledge than you give yourself credit for.
Search Engine Optimization
A good looking website is only half the battle.
You've probably heard a hundred times that Search Engine Optimization (SEO) is a vital digital marketing tool, but even if you have a basic understanding of what it entails, you may still not have a solid grasp on this complex and multifaceted creature.
One of the most important functions of SEO is increasing visibility, which means making it easier for prospects to find you when they search for something you have to offer. Visibility is directly related to your ranking.
The higher you rank on a search engine result page (SERP), the more likely prospects are to see you and click through to your site. The more effective your SEO efforts, the higher your ranking and the better your visibility, which is especially important when you consider that a quarter of web users never click past the first SERP.
Don't Try to Take Advantage of the Circumstances
This pandemic is no joke to people. It's something that has wreaked havoc in the vast majority of nations. That's why you want to steer clear of taking advantage of it. People are scared. They're concerned. You should refrain from doing anything that could be misinterpreted as being opportunistic in any sense. You should keep your marketing approach subdued. Don't try to freak people out. Although you should keep others in the loop to the best of your ability, you should resist the urge to make them feel trepidation. They're already anxious.
The outbreak of COVID-19, caused by the novel coronavirus, is having a tremendous impact on countries, communities, and businesses worldwide. During this time, it's important to stay calm, safe and explore all options for your business.
With info from techywise.com