We know from experience that the hardest parts of building a website are knowing where to start and the content creation part. With our process we will efficiently design and develop your website, including text and photos, helping you from start to finish.
Everything is taken care of so you don't need to worry about anything but providing feedback and approval.
Completing the content for your website can be a chore. It is not bad intentions that are the issue, it is that your everyday business obligations take precedence over writing content for your website. We get that!
Your website will consist of a combination of convention and creativity to make sure that your visitors can find the content they need and inquire about your services. We will work to make the site easy to navigate and use.
Step 1  Proposal Acceptance
Upon your acceptance of our proposal we will ask for a deposit of up to 50% to begin work. We will not begin work until payment is received. Once payment is received we will work together to determine realistic deadline dates. These dates will require both parties to work together to get the project completed on time. Also at this time we will ask for domain and hosting login details. If you don't have a domain we will determine what the best domain for your brand is and you can purchase it or we can purchase it for you.
Step 2  Meeting 1 – Start To Finish Website Process
This meeting is exploratory in nature. Cowlick Studios will meet with you and ask a lot of questions, with the goal of fully understanding you and your business. The answers to these questions will help us determine the design direct and content that is required for your website.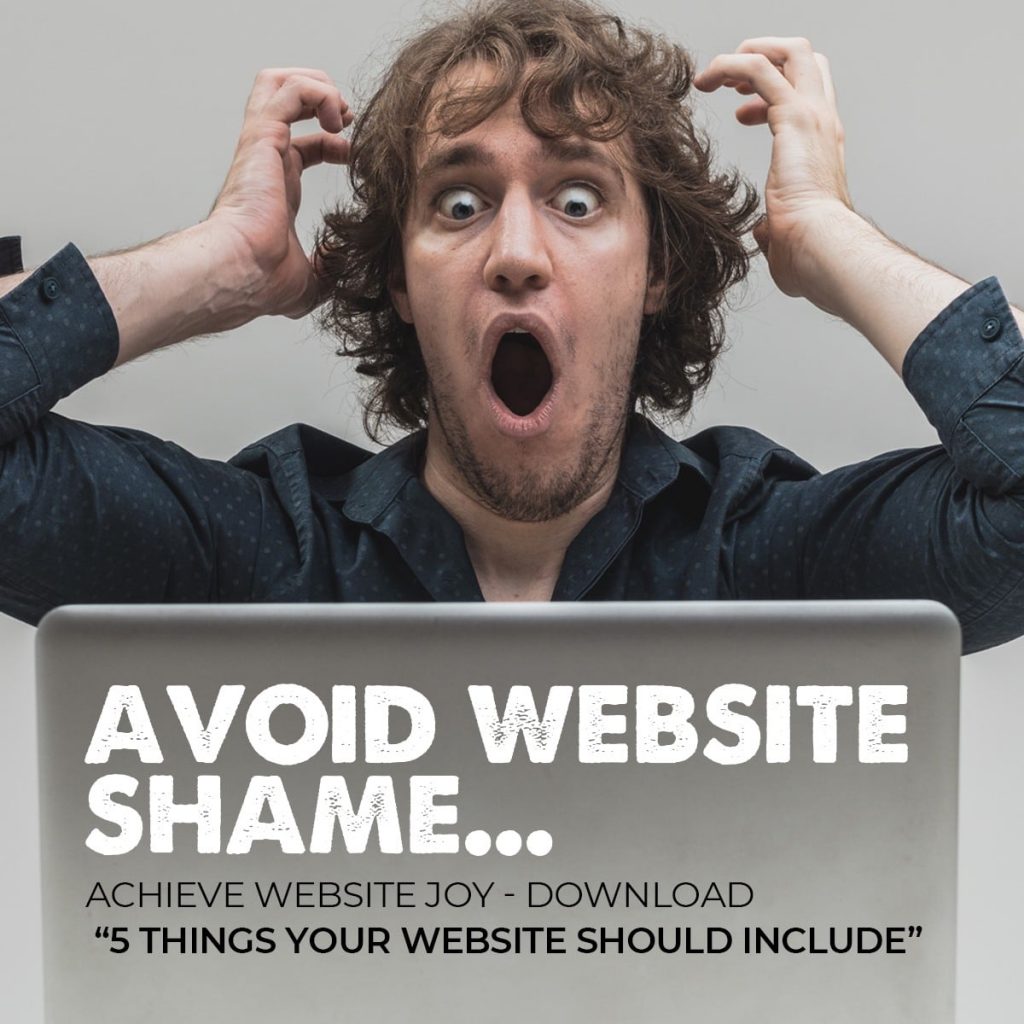 Step 3  Research and Planning
Using your questionnaire answers we will perform research on your business, industry and use this to create a Creative Brief and site map.
Step 4  Meeting 2
(If Applicable) Once completed the Creative Brief and Site Map will be presented to you. We can email this over to you but an in person meeting helps us quickly answer any questions you might have and keep the process moving forward. The Creative Brief is where we will present wireframes, site map, colours, styles, fonts and other ideas related to your website. This is the foundation of your website so we like to get your honest feedback to make sure we are on the right track.
At this point, if you are choosing the basic website plan we will require you to begin providing content for the site. Sometimes we can pull it from your existing site but if this is a new website we will need content from you. This will include all pictures, video and text. We are able to use stock photos but in some instances, this will not be appropriate.
Step 5  Content Creation Begins
(If Applicable) Our team of writers and photographers will begin writing the text for your website, content creation for up to 8 pages. They will also schedule a time to come to your business and take any photos as requested, required and a lot more. Often this step works really nicely with the design and when you see your proposed home page with actual content and photos it is really impactful.
Step 6  Website Design
A draft of the homepage is the first step in the website design process. Utilizing the creative brief, and site map our designers will "mock-up" a homepage. This will not be a functioning page but rather a pdf representation of how your site could look.
Step 7  Approval
After a presentation and multiple revisions, we need your final approval. Your timely approval at this stage is important to keep the project on track to meet deadlines. Once we receive your approval we will begin development and the design of interior pages. The approved homepage design will be used as the basis for the entire website build.
Step 8  Dev and Interior Page Design
We will build the site onto a temporary host, so that you can see for yourself what the new website will look like and how it will function before we officially launch it. During this time you will also receive interior or secondary page (like the about page or contact page) pdf designs and also asked to refine or provide content for the site.
At various times during the development stage we will send you a link to view the site and we will ask for your approval or revisions. Your timely response to these emails keeps the project on track. Prior to launch we will setup a final meeting to walk through the entire site on screen and make revisions as necessary.
Step 9  Launch
LAUNCH TIME! Just let us know and we will hit the big red button and launch your website. Before we hand over the site, we will schedule a training session with you so that you can learn how to use the effortless CMS (content management system – We build using WordPress as our foundation.) for yourself.This training can be done over the phone, and usually takes between 30 minutes to an hour. Someone from our team will call you to arrange a time.
Once your training is complete, you will be ready to navigate, experiment with and improve upon your site.
90% of website process stall because of delays in providing content for the site. It is not bad intentions that are the issue, it is that your everyday business obligations take precedence over writing content for your website. Our proven Start to Finish website process will help you get a new website while you can work on your more important tasks to operate your business.